ovpc.org
WELCOME TO OCEAN VIEW PRESBYTERIAN CHURCH
'OVPC' Has A Long History Of Being A Welcoming, Intimate Church With A Deep Commitment To Mission.  We Welcome You To Join Us In Worship And Become A Member Of Our Church Family!  Services every Sunday at 9:30
Located near the Delaware seashore resort of Bethany Beach, Ocean View Presbyterian Church provides for the worship and needs of the congregation and community.
IT'S EASY TO FIND US!!
WELCOME!
The Ocean View Presbyterian Church is a congregation focused on growing in the faith and living out that faith in mission to others and to each other.  Not content with simply reciting doctrine, we have committed ourselves to looking into the Scriptures so as to uncover the ongoing story of our faith.  We seek to be a part of that story.  The congregation as a whole, and each of its committees, is actively engaged in doing mission, and on communicating in real ways the good news of Jesus Christ. 
Ocean View Presbyterian is a historic church, dating back to 1856.  We have a long and proud tradition, but seek to take that tradition and move into the future with it.  We also have a wonderful friendship and fellowship with each other that can been seen and felt in all aspects of ministry here.
We all invite you to be a part of our life and ministry. 
WELCOME TO OCEAN VIEW PRESBYTERIAN CHURCH
AN ACTIVE MEMBER OF THE SOUTHEAST SUSSEX MINISTERIUM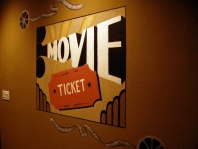 Join us at 5:30 on November 14th at Bob and Elaine Wolf's home as we gather for a pot-luck dinner, dessert and a movie.


At 7 p.m. we will be showing "God's Not Dead" starring Shane Harper and Kevin Sorbo and published by Pure Flix, a Christian production company.  This story centers on a philosophy professor who is a self-proclaimed atheist, and a freshman student who is challenged to prove God's existence after he refuses to sign a paper stating 'God Is Dead'.

For more information call (302) 436-2075

 FRIDAY NIGHT AT THE MOVIES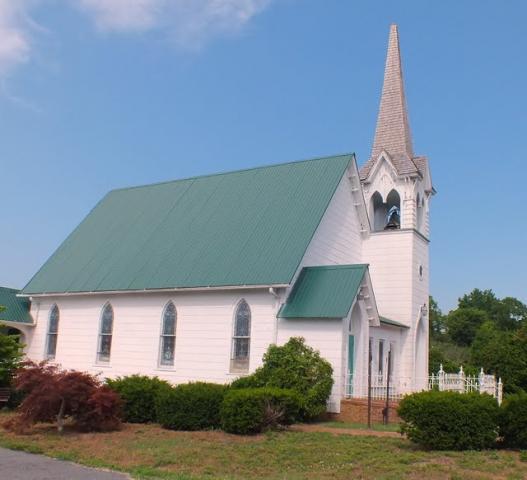 We are proud to be associated with Frankford Presbyterian Church in Frankford, DE.  The congregation of the Frankford church operates the 'Nearly New' Thrift Store which is open Friday from 9 to 5 and Saturday from 9 to 1. 
In addition to the normal services, Frankford opens it's doors for worship to other congregations needing a place to worship.  Click here for more information about the Frankford church.
Christian Education
The Christian Education committee tries to provide opportunities for study that cover both Bible study and current topics. Some classes are offered after worship on Sunday mornings. We also have small groups that meet at other times. Most classes are six to eight weeks in length. 
Click on the image to the left for more news about upcoming opportunities from our Christian Education Group.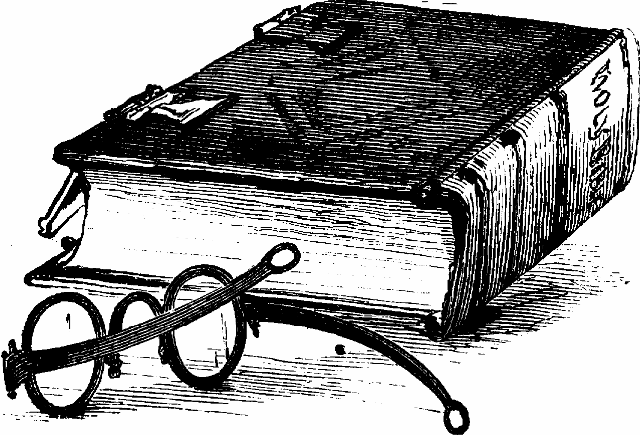 THE 'OCEAN VIEWS' NEWSLETTER
Please use the link in the menu above to visit the page where we will store multiple issues or use the button below to go directly to our current issue. 
The Worship Committee  meets monthly to plan and execute worship services and all areas that pertain to worship at OVPC.  The committee includes the pastor, chair of greeters, chair of ushers, flower committee chair, membership chair, an elder, organist, and members-at-large.  We look at the past services for what was done well, and then look at the upcoming services to plan.  We end the meeting by choosing the hymns for the next 5-6 weeks.  All are invited to join us as we seek to enhance the worship of this congregation in ways that encourage all of us to worship God joyfully and with reverence.  Learn More
A NOTE TO ALL MEMBERS AND FRIENDS OF THE CHURCH
If your primary phone number or email address has changed within the last year, please notify the church office either by phone at (302) 539-3455 or by email at office@ovpc.org  This will greatly aid the church in keeping our records accurate and will help ensure that you are contacted in the event that anything comes up that you need to be immediately made aware of.

In Baptism we are in communion with God and with each other. Click on the dove to hear a short weekly message as we 'Remember Our Baptism'    

Click on the image to enjoy the November Issue of the Women's Circle Newsletter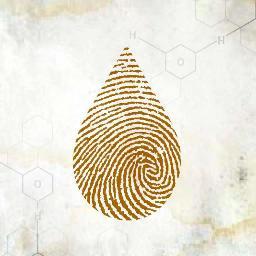 This new 3 year commitment taken on by the Women's Circle is a partnership with Water4 to provide manually operated wells in areas where clean water is so hard to find.  Please click on the image to visit the water4 site to learn more about this remarkable ministry.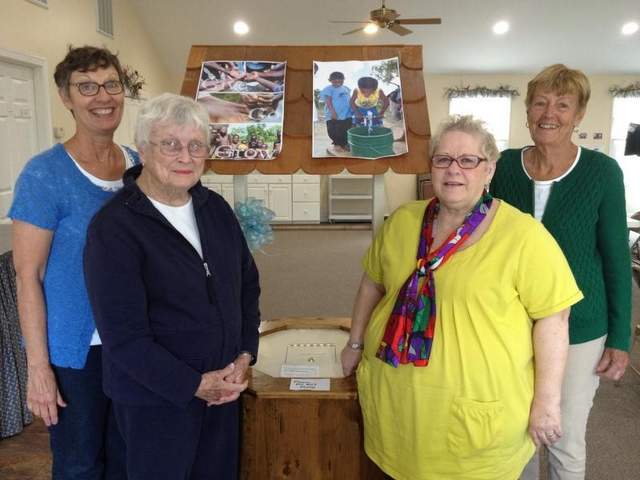 Our water4 team!  Click on the image to read an article about this mission project published in the Delaware Wave.